Click BOOK NOW to Schedule Your Session, View our Services, Descriptions and Pricing.
READING REQUIREMENTS & INFORMATION
Welcome To My Office in St. Charles, Missouri.....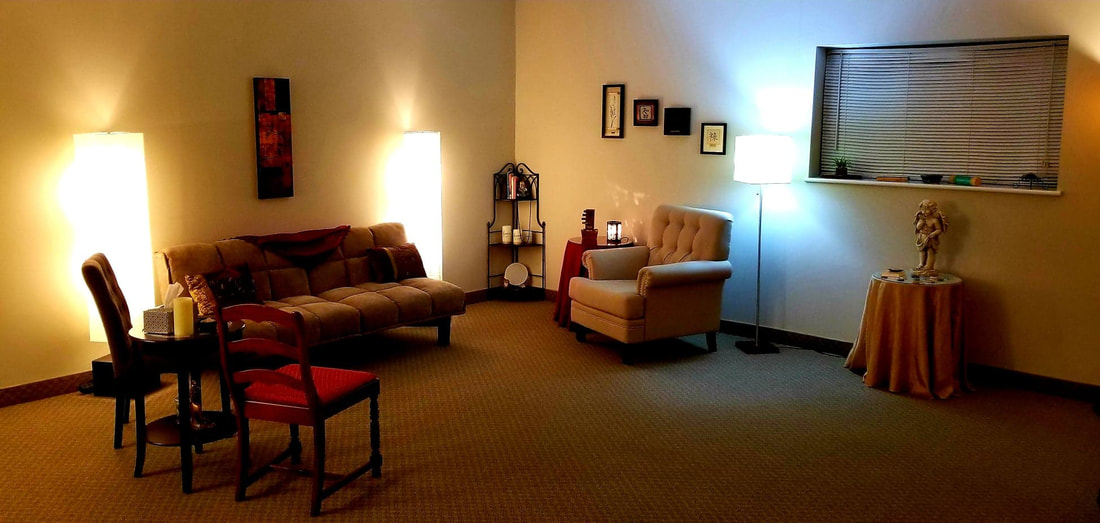 Jillaine Marie is an authentic #1 TOP HIGHEST RATED Psychic and Medium in the heart of the Saint Charles, Missouri. Nestled beside the Saint Louis, Missouri metro, her readings provide warmth and compassionate clarity. It is her mission to provide you with evidence of life from your loved ones and friends who are with us in spirit.

Jillaine speaks directly through the consciousness of the Soul. Consciousness is the state being awake and aware of your surroundings emerging through the operations of the brain which remain intact and active within the Soul. Jillaine is a clairvoyant, empath, clairsentient and intuitive channel accessing the Soul of the physical living (you) and the spiritual living (those who have passed away but in a state of consciousness). She can speak to any Soul in the higher dimensions, typically in the same week as their physical passing. Her readings provide direct communication from the spirit realm offering messages of guidance and support. She can actually see, hear and emotionally feel Spirit around her. Her advice offers accuracy and fluidity for your decision-making process for your past, present, and future (psychic). Clientele are national and international. Lead times are from 1 to 5 weeks. Group Readings, Psychic Parties, Special Events, Radio & Television Interviews and Psychic Development classes can be accommodated by Google Meet Video, and Zoom. In person readings are not available until further notice. Email for details or special requests.

​Each reading is filled with factual information including physical features, memories, interests, career or organization affiliation, life events, personalities, emotional state, health ailments, & specials details. It is this 'Proof of Life' that offers undeniable evidence of life after death and the validation you need to begin to heal. Our departed family, friends, loved ones and Guardian Angels are still very much a part of our daily lives and are eager to assist you with your own journey here. Spirit advice and encouragement has helped hundreds of clients to become unburdened and happy again.

Jillaine's progression of her intuitive and spiritual career has grown over the years. The loss of her father at a young age coupled with her Catholic upbringing formed strong bonds with the power of prayer and the influence it has in our lives. Spiritual and intuitive prowess ran on her mother's side of the family. Notably her own experiences with spirit at a young age, along with decades of paranormal and metaphysical experiences, formed the basis of Jillaine's interest to help others. Her encouragement to begin meditation allowed her to develop her own gifts of seeing Spirit once again and interpreting messages. She offers hope, comfort and compassion to clients who are grieving and may be a little nervous or apprehensive about getting a reading. Time will be allowed for you to connect to who you wish to speak to in Spirit.

A Message from Jillaine - Please allow me to help you with intuitive guidance, spiritual channeling, grief counseling, and life coaching to bring you a brighter tomorrow. My readings offer an immense amount of healing and the communication once again with those in Spirit. You will be touched by these loving messages, guidance and support. Your departed loved ones want nothing more than to make a connection with you to bring you peace.

HOW I WORK WITH SPIRIT - Your Spirit Guides, Guardian Angels and the Souls of your depart loved ones start establishing communication with MY SENSES prior to your reading. I receive validations that should resound with you. This is through a process called a 'psychic opening. Popular mediums on television use a form of automatic writing to 'take notes' of the little fragments of information intuitively guided by spirit 'sometimes hours or days' before the client arrives. This is MY PROCESS and I begin 10 minutes before you arrive to start resounding with Spiritual Energy and the Higher Realms of the Divine Light of God. You receive more guidance than the average reading because I start with a jam-packed session. Once this is established the Soul will open up more conversationally with YOU. These valuable messages, insight and memories are just for you and far too many to remember if not written!

It is this spiritual guidance that gives you the valuable tools to improve today, address important issues left unsaid, honor emotional healing for you and assist in the grief process. These very direct messages can assist you with your life's purpose, offer clarity, insight, healing and hope. This can eliminate fear, stress and sadness. I am honored to offer you powerful messages ensuring you of the SOULS still here with you providing comfort, love, and support. ​
---
COVID 19 STATEMENT
- Due to Covid 19, in person sessions are available with a current vaccination card emailed at time of booking and masks to be worn. SESSIONS AND GROUP READINGS CAN ALSO BE DONE BY GOOGLE MEET VIDEO OR ZOOM VIDEO WITH THE SAME ACCURACY. We are committed to the safety of our staff, coworkers, business counterparts and clients. As an Intuitive Channel,
I can access the Soul, Angels, Spirit Guides and the Departed Spirits of Loved ones ANYWHERE.
Sessions are just as accurate by Google Meet Video, and Zoom. Phone sessions are for established clients only. International and Abroad Sessions are done by Google Meet or Zoom. National and international readings have been completed nationally and internationally for over 10 years. I have completed over 10,000 readings to date. Video Group Readings will be completed in lieu of in person sessions by Google Meet Video with the same, great accuracy and make a wonderful alternative to driving. Each person is situation on screen simultaneously making the experience entertaining, captivating and validating with Spirit reconnection.
​
Majestic Harmony Creative Expressions
My latest creations are hand painted and blessed works of art by yours truly. These timeless rock creations are blessed and divinely chosen for your protection. They come in a beautiful array of patterns and sweet designs including angel feathers, spiritual crosses, flowers, the cosmos, hearts, puppy feet, fish, kids, sports and healing inspirations. They can be used inside or outside for gift giving, inspiration, memorial markers, manifestations and pocket pieces. Make a wonderful lasting impression. You can even write your own inspirational message on the back in acrylic or permanent markers. Each piece is angel-stakingly painted layer upon layer to get the perfect outcome! Prices range from $12 to $60 per item. To inquire or purchase email me at info@jillainemarie.com. NOTE: Actual color may vary due to photographing and some rocks may be misshapen or with rough edges. Not for small children or pets.
Outside View 1475 Fairgrounds Rd, St Charles, MO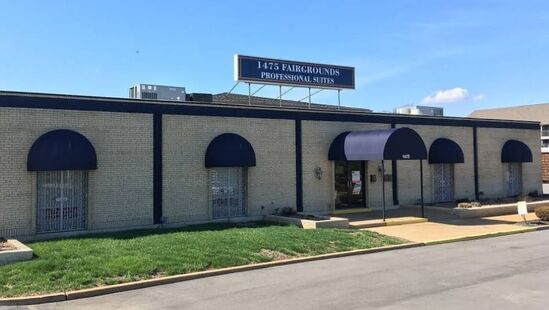 Our offices are located 1 mile from the Missouri River at 1475 Fairgrounds Road, Suite 106, Saint Charles, Missouri (in the Fairgrounds Professional Offices pictured above right off I-70 and Exit 229A). There is a waiting room for your convenience outside my door. Please be seated and I will come out to get your for your appointment. SESSIONS BY APPOINTMENT ONLY - Walk In's Not Allowed
ARTICLES & PUBLICATIONS FEATURING JILLAINE MARIE​
Want to see more inspirational posts? Click on Jillaine Marie Psychic Medium below or on Facebook and LIKE my page!!
Jillaine Marie Medium St Charles Medium Saint Charles Medium St Charles Psychic Mediums Near Me Top 10 Saint Louis Psychic Top 5 Rated St Louis Mediums Energy Healer Past Life Regression Psychics Fortune Teller Metaphysical Store Saint Louis Psychic Saint Louis Medium Jillaine Saint Louis Past Life Readings Psychics Near Me Group Readings Psychic Parties Jillaine Marie Spiritual Midwest Medium Intuitive Divine Connection Crystal Healing Universe Daily Miracles Life Coach Healer Spiritual Goddess Energy Healer Jillaine Psychic Medium Spiritual Connection Animal Communicator Angels Spirit Guides Saint Louis Medium Saint Louis Psychic Saint Charles Psychic Medium Top 5 Rated Psychics in Saint Louis Top 5 Rated Mediums in Saint Louis Missouri Saint Louis Top 5 Rated Psychic Mediums
#JillaineMarie #Spiritual #MidwestMedium #Intuitive #DivineConnection #CrystalHealing #Universe #DailyMiracles #LifeCoach #Healer #SaintLouisTop5RatedPsychics #SpiritualGoddess #EnergyHealerJillaine #PsychicMedium #SpiritualConnection #AnimalCommunicator #AngelHealer #PastLife #SaintLouisMedium #SaintLouisPsychic #SaintCharlesPsychicMedium

By utilizing the services of Jillaine Marie Psychic Medium LLC you agree and understand that any information/guidance does not constitute or substitute for legal, psychological, financial, medical, personal or business advice. You claim full responsibility for the decisions, choices and/or actions taken by you based on the content of your reading. Although the interpretations are subject to fluidity, no psychic medium is 100% accurate and sessions are based on intuitive impressions and some answers may be based on probability ratios.